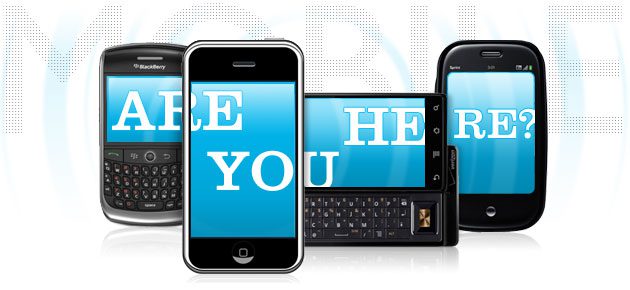 What do You Know About Mobile Marketing?
Whether you are starting a new business or you have an existing one, you need to use several strategies to market your products and services. One of the latest ways to reach many customers is to use mobile marketing. Thanks to advances in mobile technology, it is now possible to market any products or services through mobile devices. Let us look at aspects of mobile marketing that you need to consider as a business.
Some mobile usage statistics
About 9 in 10 people with phones in the US use text when communicating. Surprisingly, 95 percent of text messages are opened and read the moment they are received. What does this mean? When you send out a text promoting your product or service, there is 100 percent probability that it will be read by the target party within ten minutes. More than half the population who own phones use them to access websites to look for products and services as well as read reviews.
Text messaging – SMS is one of the best advertising strategies because it delivers the message directly to your customers. Text messaging is also ideal when performing marketing research because you are sure you will receive instant feedback.
Mobile websites – Mobile devices use the Wireless Application Protocol to enable web designers come up with mobile websites. A mobile website uses the same message that is on a normal website, but in a smaller size. The websites should be easy to navigate and provide content that is readable and useful.If you have an existing website, you can optimize it for use on mobile devices. You can decide to do this by yourself if you have the knowledge and skills or use available tools. If these two alternatives do not appeal to you, employ the services of a web design professional.
Use of video – As a businessman, you need to have video about your products. The video needs to have integrated links and ads which direct the user to the mobile landing page of your business site and other related content.
Multimedia messages – The Wireless Application Protocol allows messages to be sent with embedded graphics, sound clips, video clips to customers. Graphics are a good way to communicate information about products and services.
Mobile apps – There are different types of mobile applications that can be downloaded by the user which are useful to the customer. The app will be branded with your business information.
Click to map – One business detail which a customer needs to have is the location of the business. Click to map is a strategy that uses mobile-based software which creates maps fast. These maps will show the exact location of your business, making it easy for customers to reach you.
How does mobile marketing work?
Mobile marketing uses different platforms that deliver the information you want to reach the customer. These platforms can be utilized in different ways to achieve your marketing goals. To be able to use this tool efficiently, there are some considerations you need to put in mind. Let us look at them.
Come up with a goal for the target market.
Depending on the goal you want to achieve, select the appropriate platform(s) that you will use to achieve the goal.
Determine whether your business is ready to adopt the mobile technology. Do you have the necessary tools and devices?
Analyze your target market and find out whether they can be easily accessed via the mobile platform.
Come up with ways you will use the mobile marketing platform to reach potential and existing customers. Will you use it to market new products? To get new orders? To provide information to customers?
What is the place of mobile marketing in the whole marketing plan? How often shall it be used?
Depending on what is needed and the duration the mobile marketing strategy is supposed to work, come up with a budget that will satisfactorily see the completion of the project.
As a business, you have to know whether you will use only text and calls or will you also use advanced features such as video and graphics?
When you come up with any platform to use in your mobile marketing strategy, you need to put in mind that technology is changing rapidly therefore you have to make space for updates.
Do not rush to pick any platform just because it is available; first know whether your business is fit for this kind of strategy.
What are the benefits of mobile marketing?
Better return on investment – There are many platforms you can use to reach potential customers. These platforms are effective when used in a proper way. The approaches have a response rate of 20 percent or more.
Interactive marketing – The modern consumer wants to interact with you throughout the whole process. They want to chat, engage in discussion forums and leave reviews according to their experience with your product.
Direct marketing – There is no better way than talking to customers in real time- being able to send a message and get instantaneous response. Many people don't put their mobile phones down, which makes it possible for them to get the message the moment it is sent and respond appropriately.
Localized marketing – With mobile technology changing on a daily basis, it is possible for you to use Bluetooth technology to send out messages to people within a given radius. This makes sure you get your message to a group of people who are more likely to buy your products and use your services.
Better response – SMS messages are delivered instantly and get to be read within ten minutes. With mobile marketing, you have an opportunity to reach as many people as possible cheaply. This response is also measurable.
Targeted marketing – When you use mobile marketing, especially text messaging, you build a permission-based system whereby the customer can opt in or out anytime they want. This means you know what the customer wants. Knowing customer needs will make you deliver information that is relevant and timely.For your business future, take time and know the various aspects of mobile marketing. Know how you can integrate this strategy into your marketing plan so that you can achieve your business goals.